It's Mini Session Time.
Busiest time of year for family portraits so the mini sessions are the perfect answer for most families.
Are you debating on if a mini session is right for you? This short little check list might help
Do you want an updated family portrait for your Christmas Card or for gifts?
Do you have little ones who lose interest quickly?
Do you need a budget friendly portrait option?
If you answered YES then a mini session is for you. If you are looking for a wide variety in yours session and individual pictures of each child then a full session would be more fitting for you. Some kids need the whole session time to warm up and be themselves… you know your family better than I do

See below for times & details: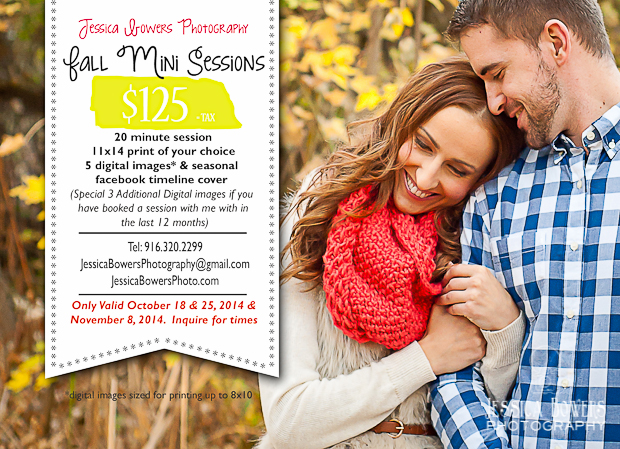 October 18th @ Gibson Ranch (new location at the park so your pictures will look different

Times Available between 3-5 Inquire for open appointments
October 25th in The Pocket. Nice fall park in south Sacramento. Morning appointments only
November 8th @ a Christmas Tree Farm
VERY LIMITED AVAILABLITY. Inquire for appointment times.
Hope to work with you SOON!